Product Description
U nails refer to a kind of fasteners with two-pronged shanks. These U shaped nails are usually used for attaching the mesh fences to wooden posts and frame, hence the name fencing staples. The nail shanks are available in smooth and barbed types for different requirements. Barbed U type nails are the enhanced style which are designed for greater staying power during use. These practical nails can fix the wire, rope even barbed wire to the ground, wooden post or stakes. Therefore, people like to use them in agriculture & gardening, viticulture & other fruit growing, animal coops & plant trellises construction.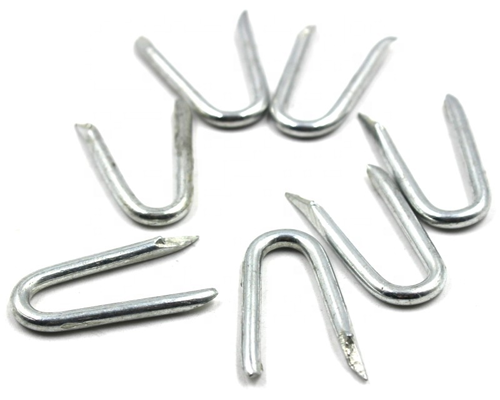 Product Specifications
* Material: carbon steel.
* Material model: Q195, Q235.
* Diameter: 9–16 gauge.
* Length: 3/4" –2".
* Head type: U shape.
* Shank type: smooth or barbed.
* Shank diameter: 1.0 to 6.5 mm.
* Point: diamond point, cut point.
* Surface treatment: bright, electro galvanized, polished, copper-plated.
* Standard: ASTM F1667, ASTM A153.
| | | |
| --- | --- | --- |
| Size | Length (mm) | Diameter (mm) |
| 3/4'' X 16G | 19.1 | 1.65 |
| 3/4'' X 14G | 19.1 | 2.1 |
| 3/4'' X 12G | 19.1 | 2.77 |
| 3/4'' X 9G | 19.1 | 3.77 |
| 1'' X 14G | 25.4 | 2.1 |
| 1'' X 12G | 25.4 | 2.77 |
| 1'' X 10G | 25.4 | 3.4 |
| 1'' X 9G | 25.4 | 3.77 |
| 1-1/4'' | 31.8 | 3.77 |
| 1-1/2'' | 38.1 | 3.77 |
Different Types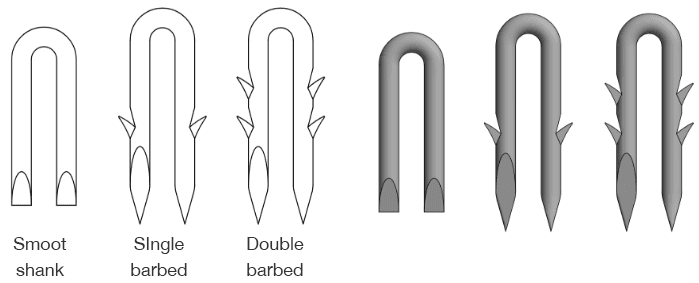 Product Details Show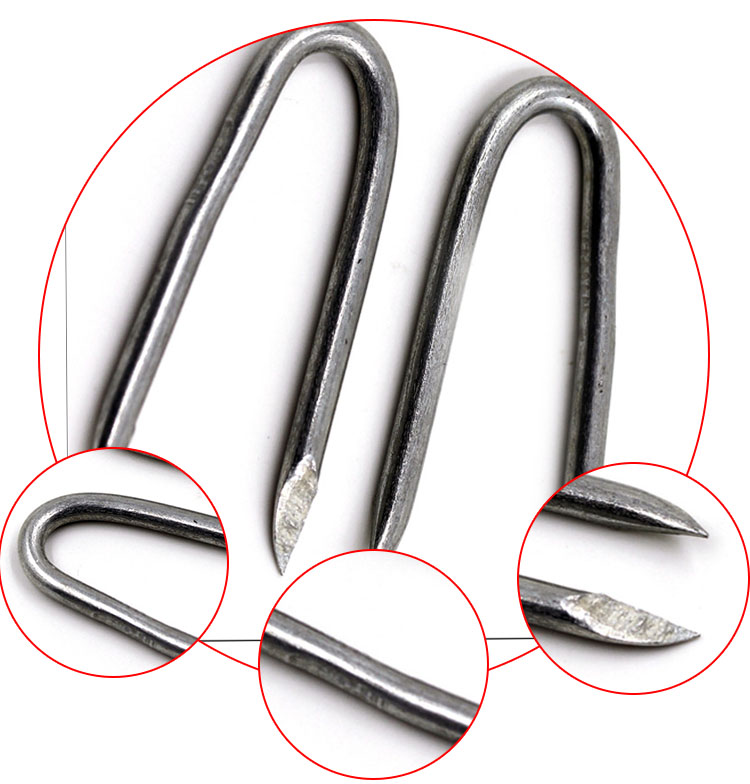 Production Process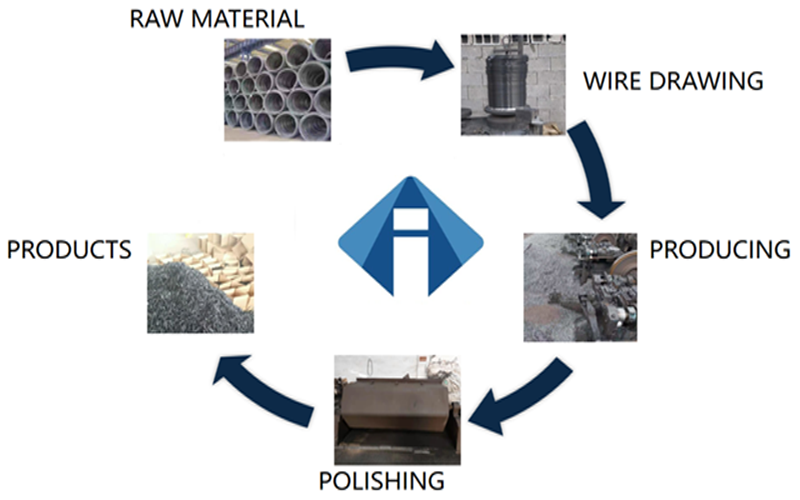 Product Inspection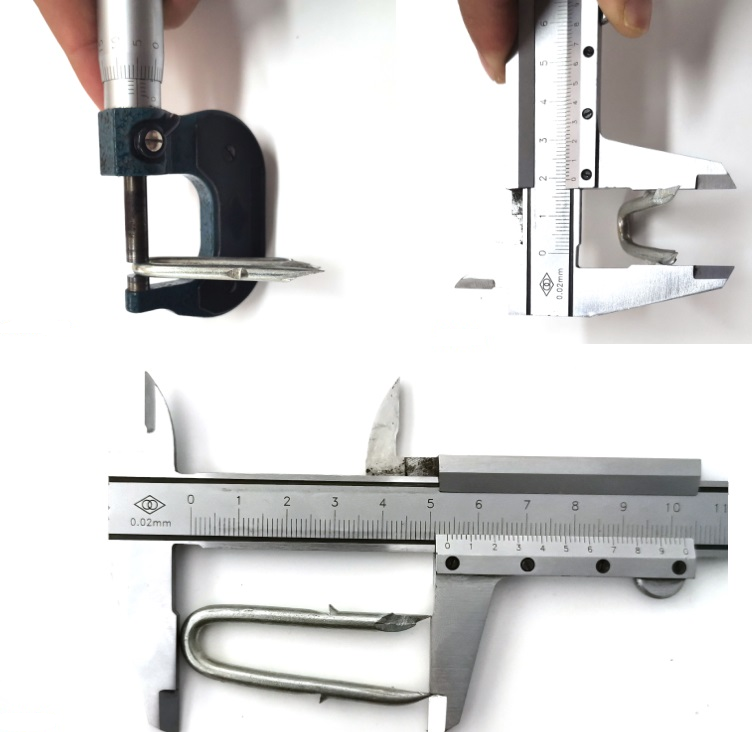 Package and Shipment