Slotted Perforated Sheet Metal
Slotted perforated metal also can be called Round Hole Perforated metal, Square Hole Perforated Metal, Slotted Perforated Metal. We introduce advanced computer digital controlling equipment, the products can be in form in one process and have precision, small error and high quality. In addition, We also have the capability and the experience to fabricated our perforated metal to your design using various other techniques including welding, bending, shearing rolling and much more.
Slotted perforated metal is a metal sheet, such as perforated steel, that contains holes punched out by a slotting die. Our slotted perforated metal is easy to fabricate and has a high strength to weight ratio. The metal allows air, light, sound and liquids to pass through. Our Slotted Perforated Panel is versatile and lightweight.
Slotted perforated sheet metal features
Economical
Customizable
Spacious open areas
Decorative
Many patterns, materials and sizes
Provides security
Parameters
| | |
| --- | --- |
| Materials | Plain Steel, Mild Steel, Carbon Steel, Stainless Perforated Panel (302, 304, 304L, 316, 316L), Aluminum Perforated Sheets, Copper, Brass, Galvanized steel, Hot or Cold galvanized steel, etc. |
| Surface Treatment | Electric galvanized, Hot-dipped galvanized, PVC coated, Powder coating, Oxidation treatment, etc. |
| Width×Length | 1000 x 2000 mm to 2000 x 6000 mm or according to customer's requirements. |
| Standard Sizes | 1000mm × 2000mm, 1000mm × 2400mm, 1200mm × 2400mm. |
| Hole Patterns | Round hole, square hole, slotted hole, decorative hole, hexagon perforated sheet. |
| Hole Diameter | 0.2 – 100 mm. |
| Margin Types | Safe margins or no-margins. |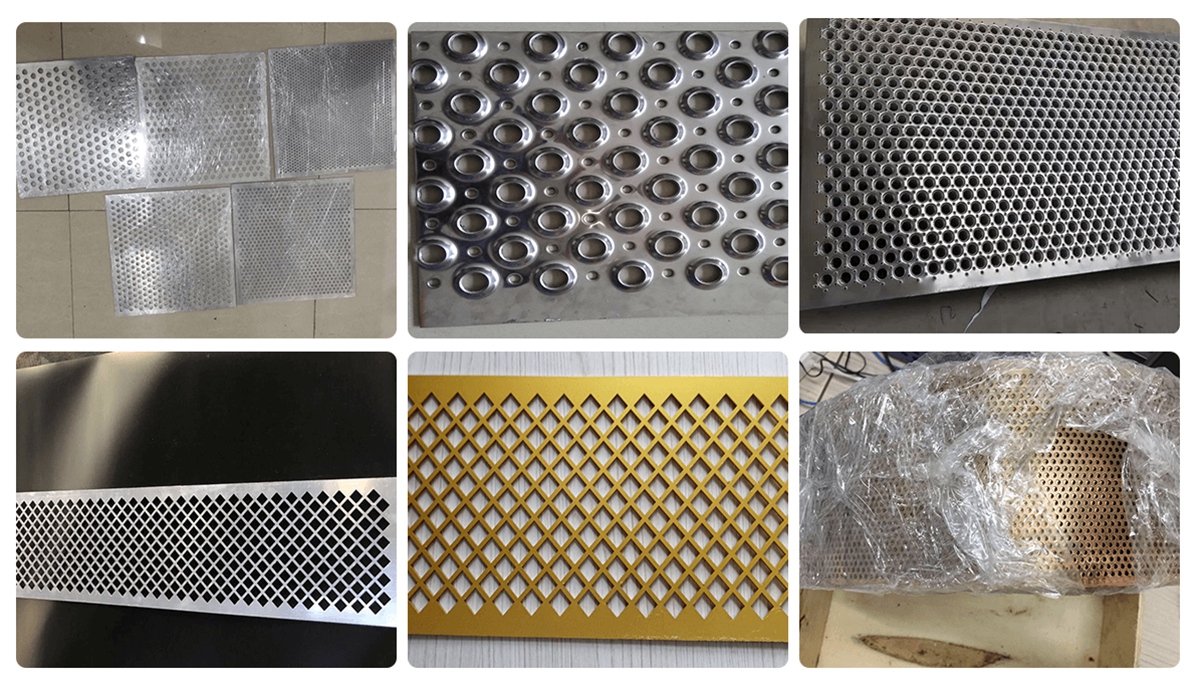 Various Applications
Used as a sieve in grain and seed cleaning and drying machines.
Mills for flour and rice.
Rope belt conveyors.
Walls and ceilings.
Cladding and sunshades.
Fences and guards.
Decorative applications etc.
Slotted perforated metal can be used for a variety of applications including:
Perforated metal screens
Perforated metal diffusers
Perforated metal shields
Perforated metal filters
Perforated Metal Vents
Perforated Metal Filter
Perforated Metal Decorative Grille
Perforated Metal Filler Panels
Perforated Sheets Projects
To Malta: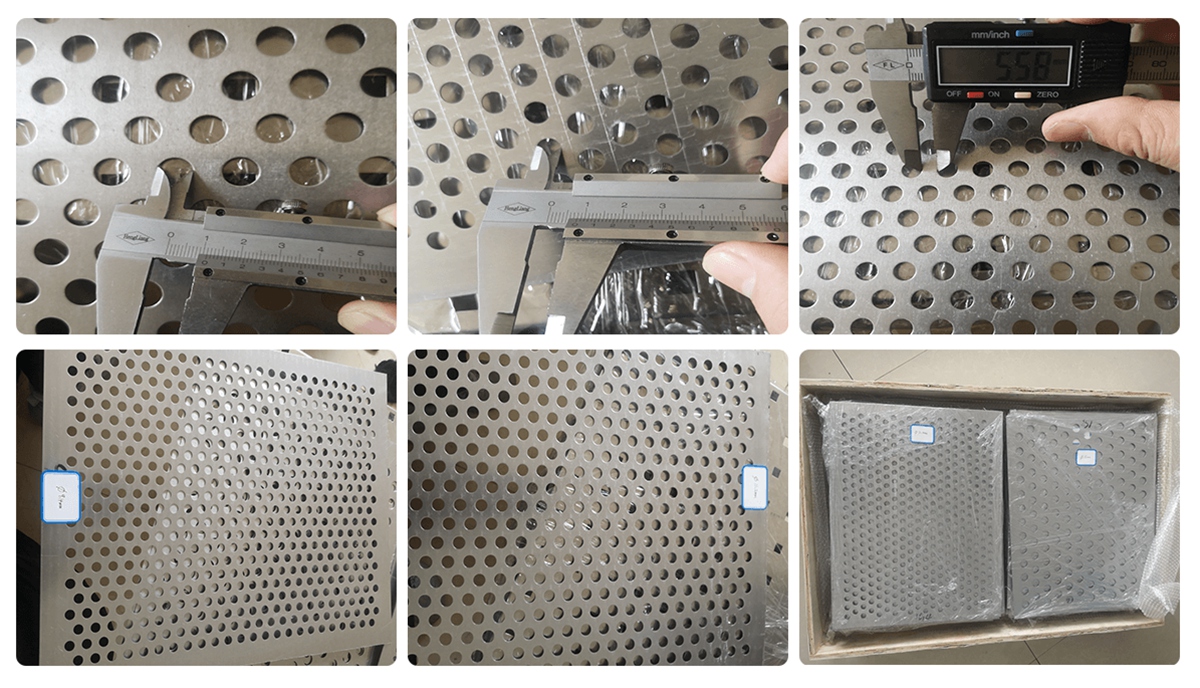 To German: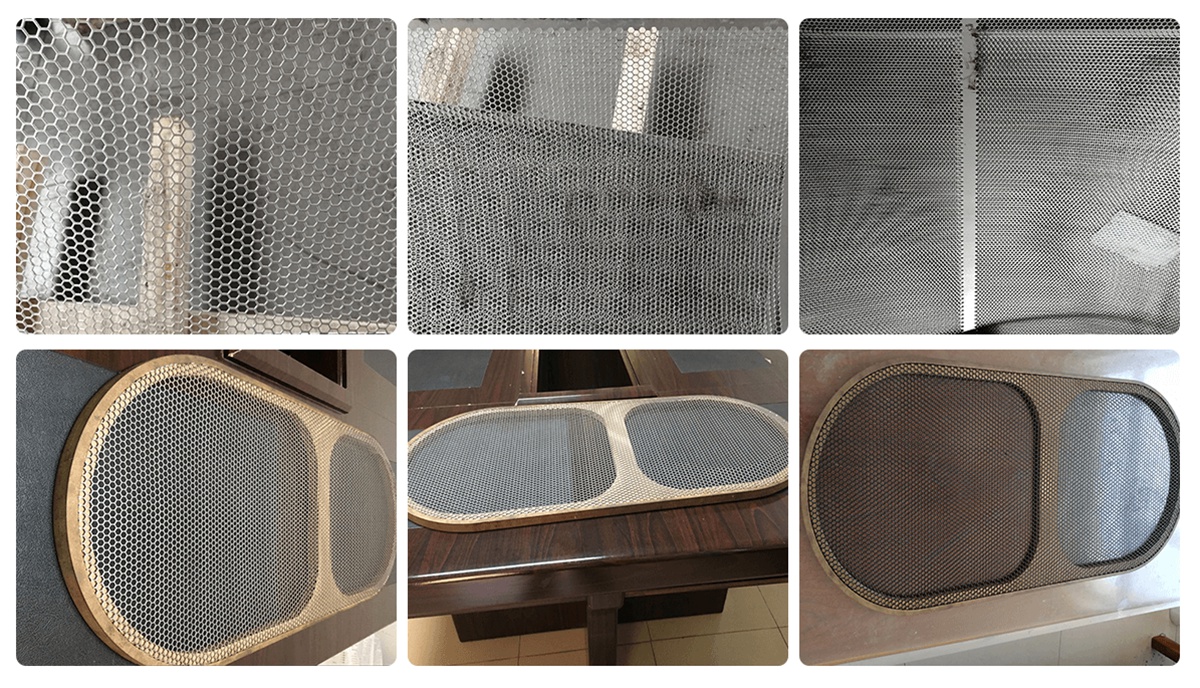 To France: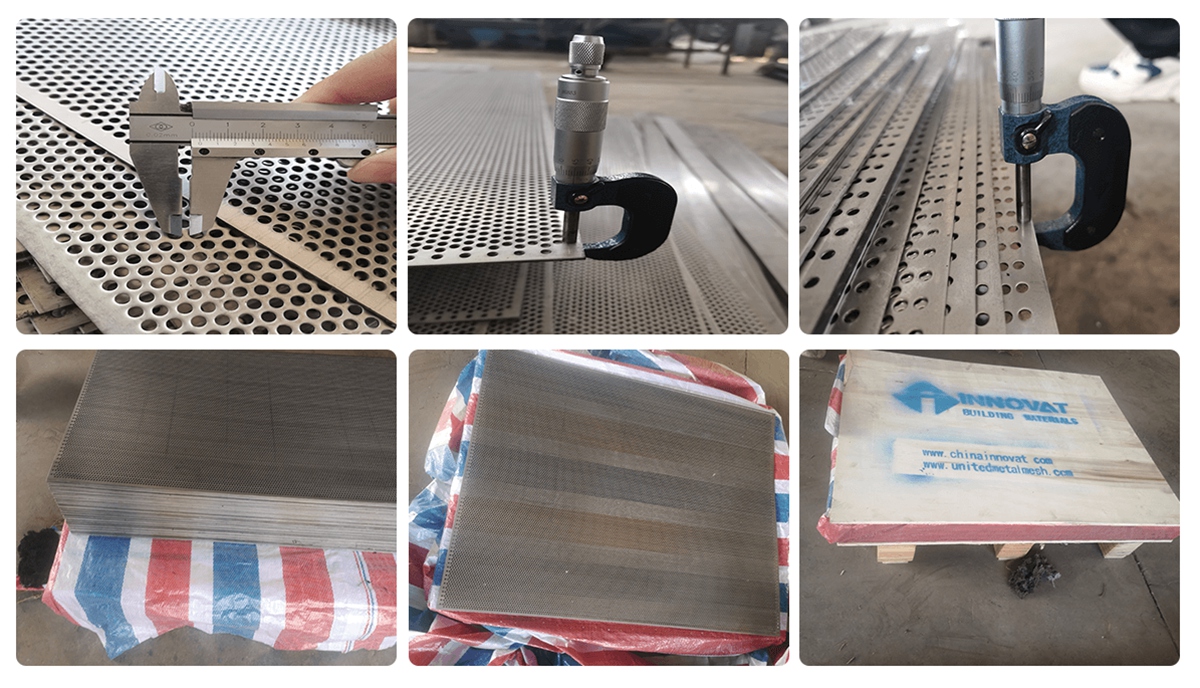 To Canada: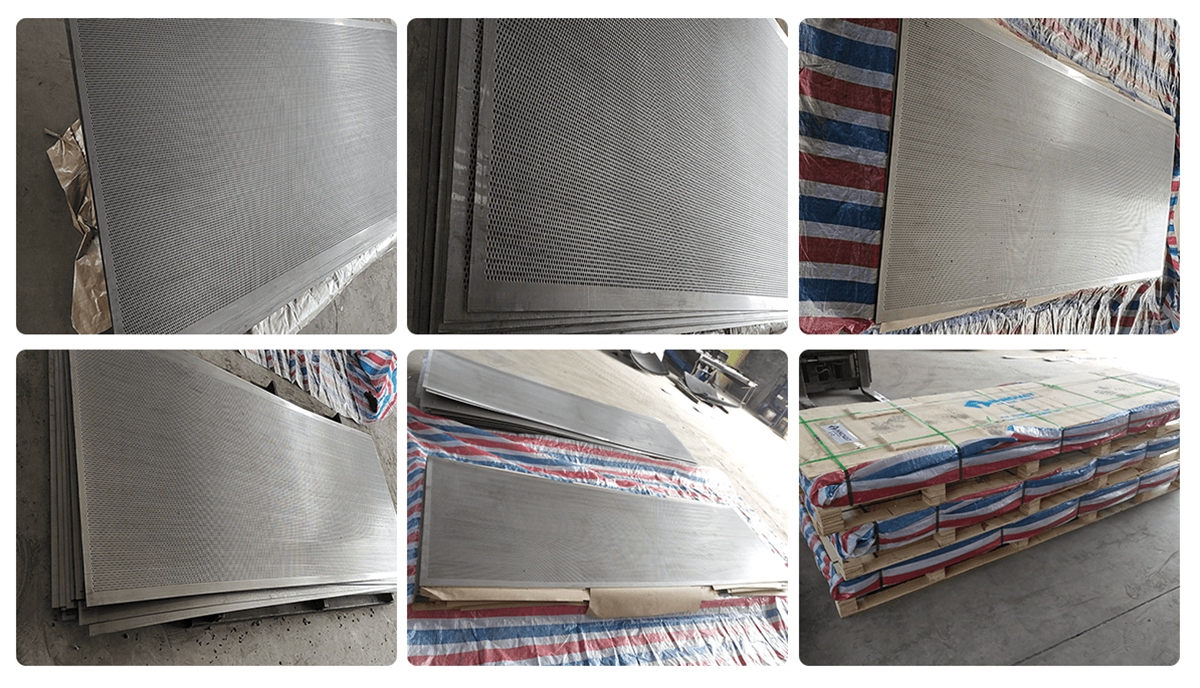 To America: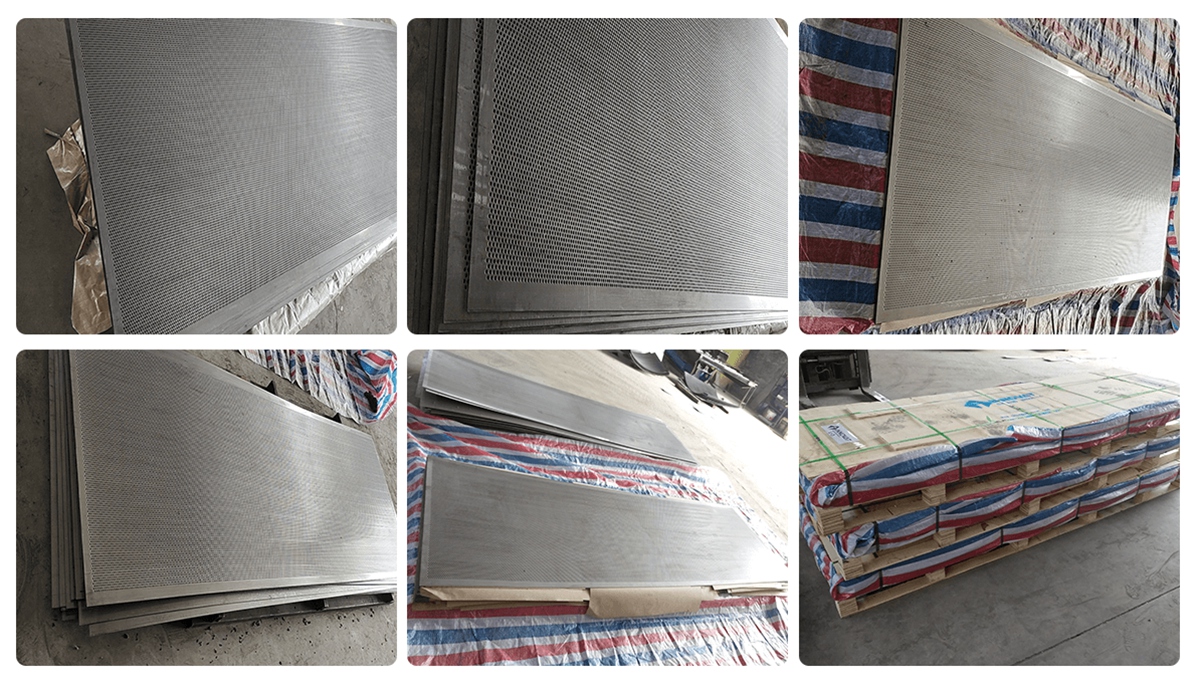 To America: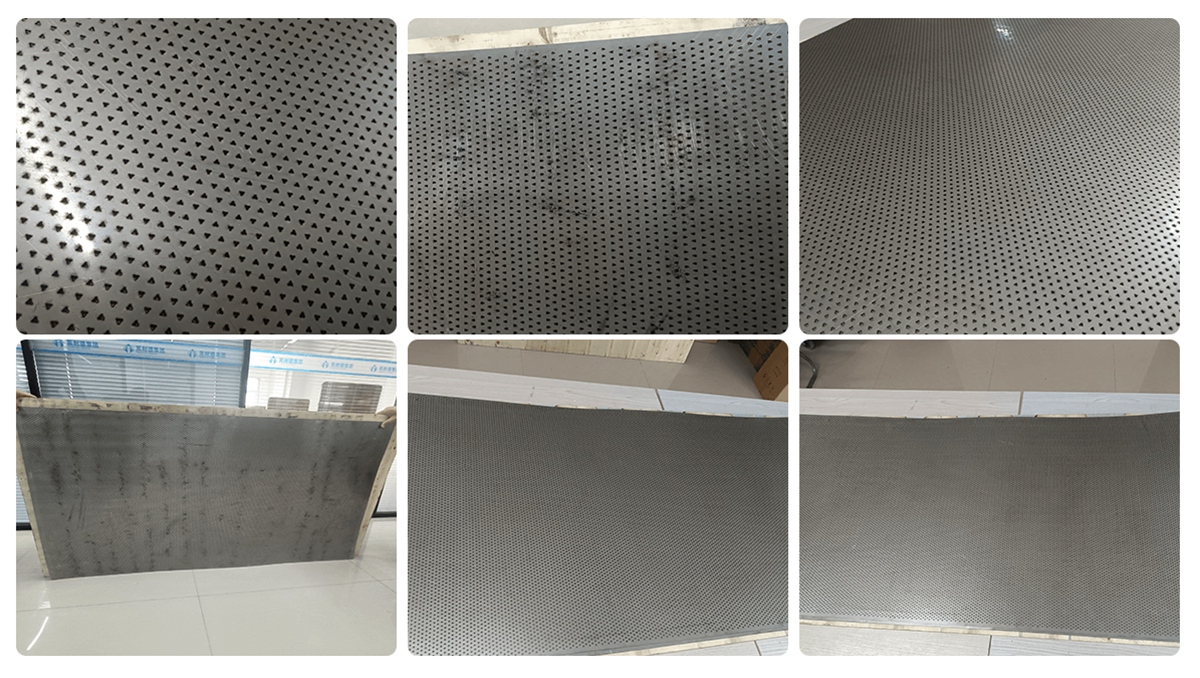 To Sri Lanka: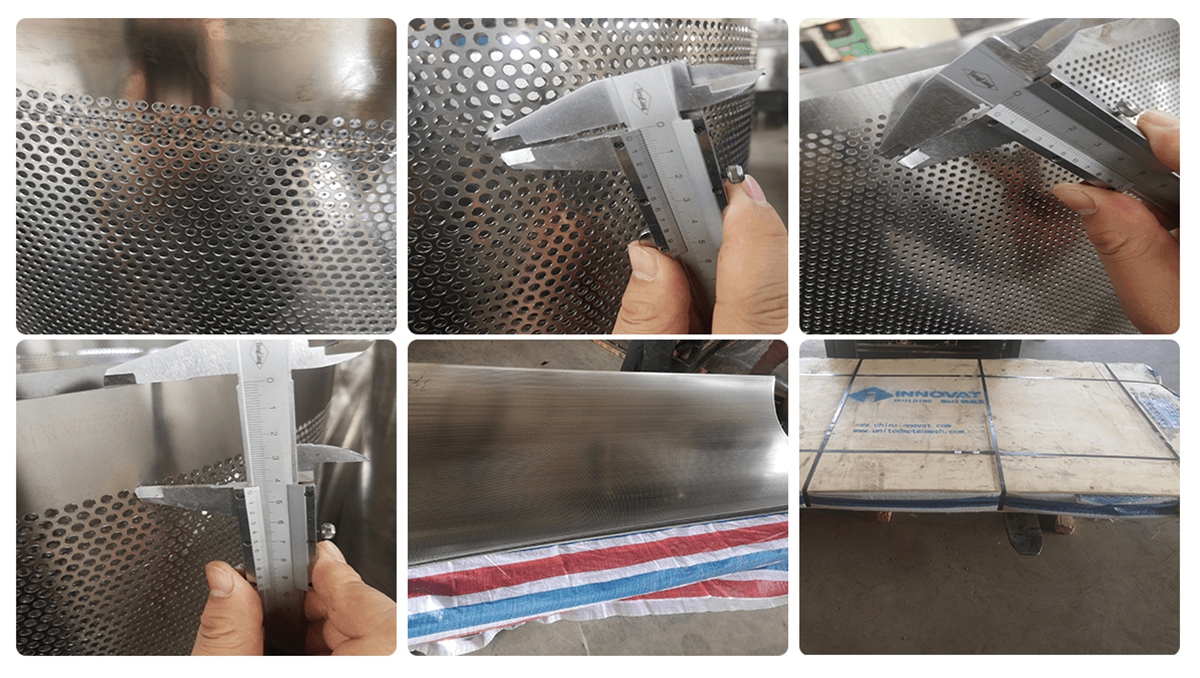 To Sri Lanka: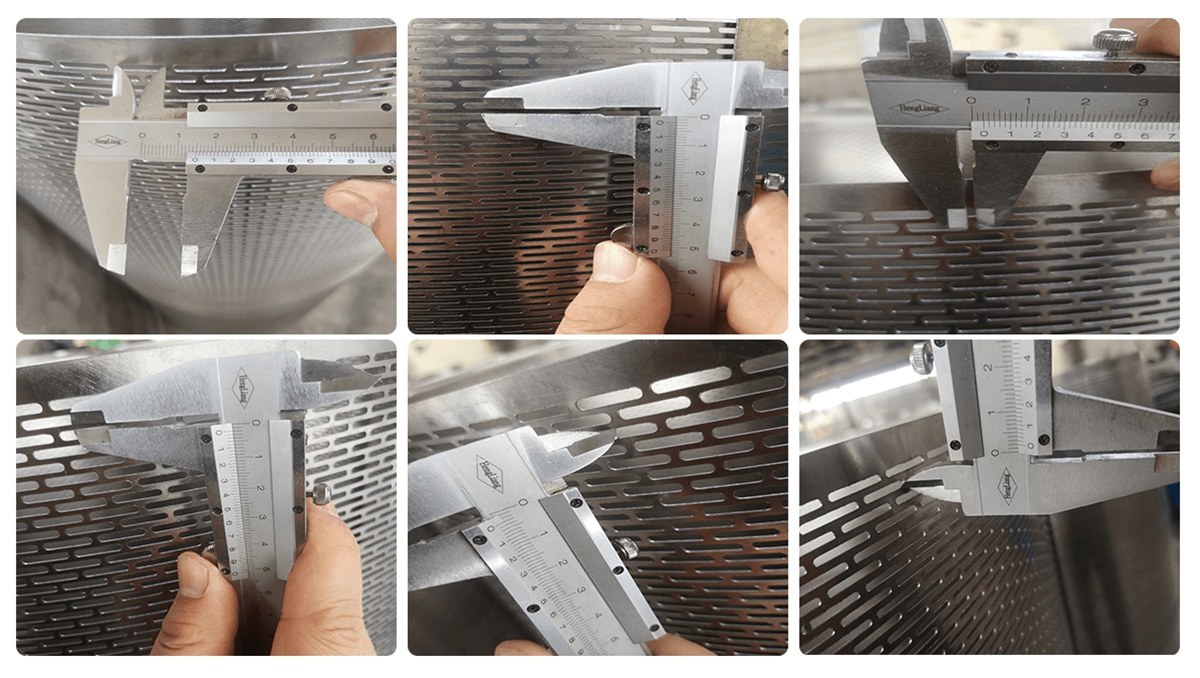 Perforated Sheet Holes Arrangement and Margins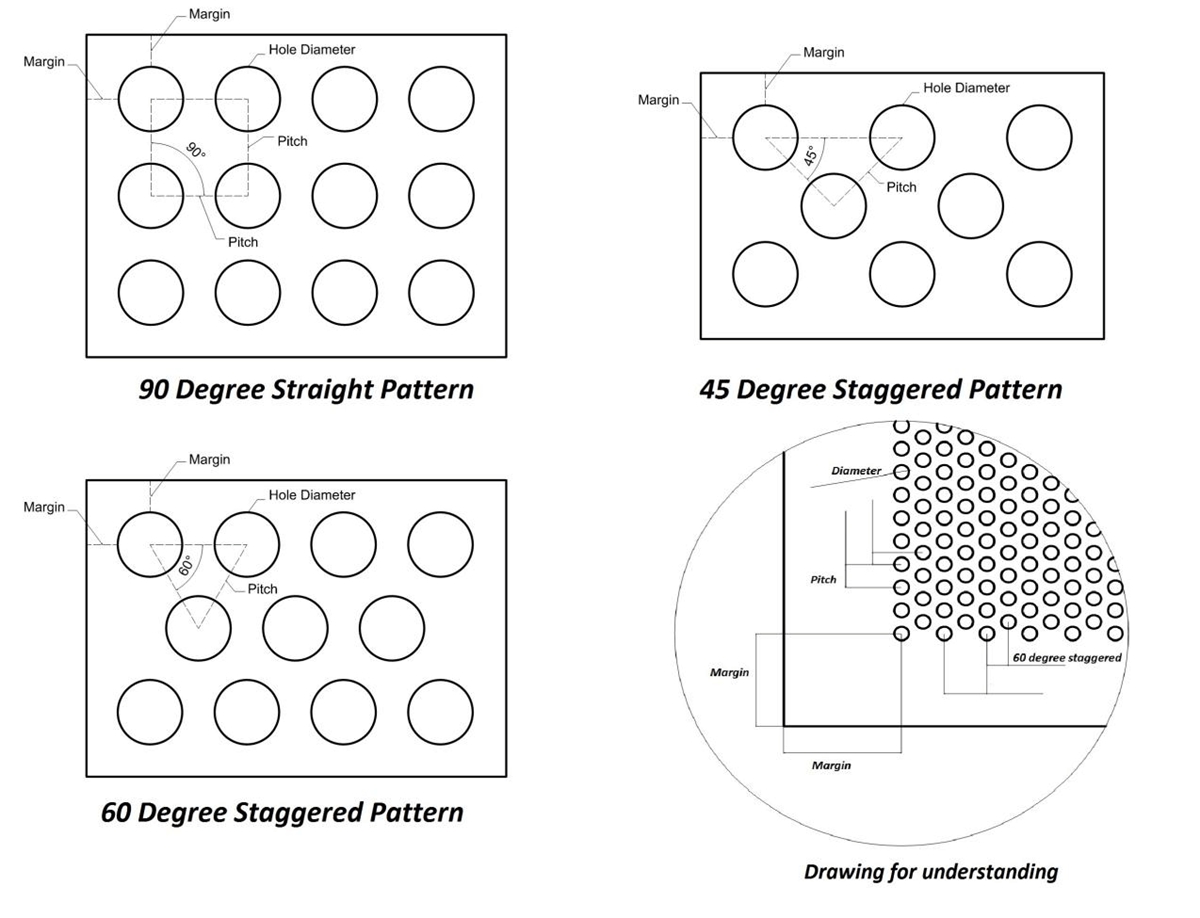 Customized Perforated Sheets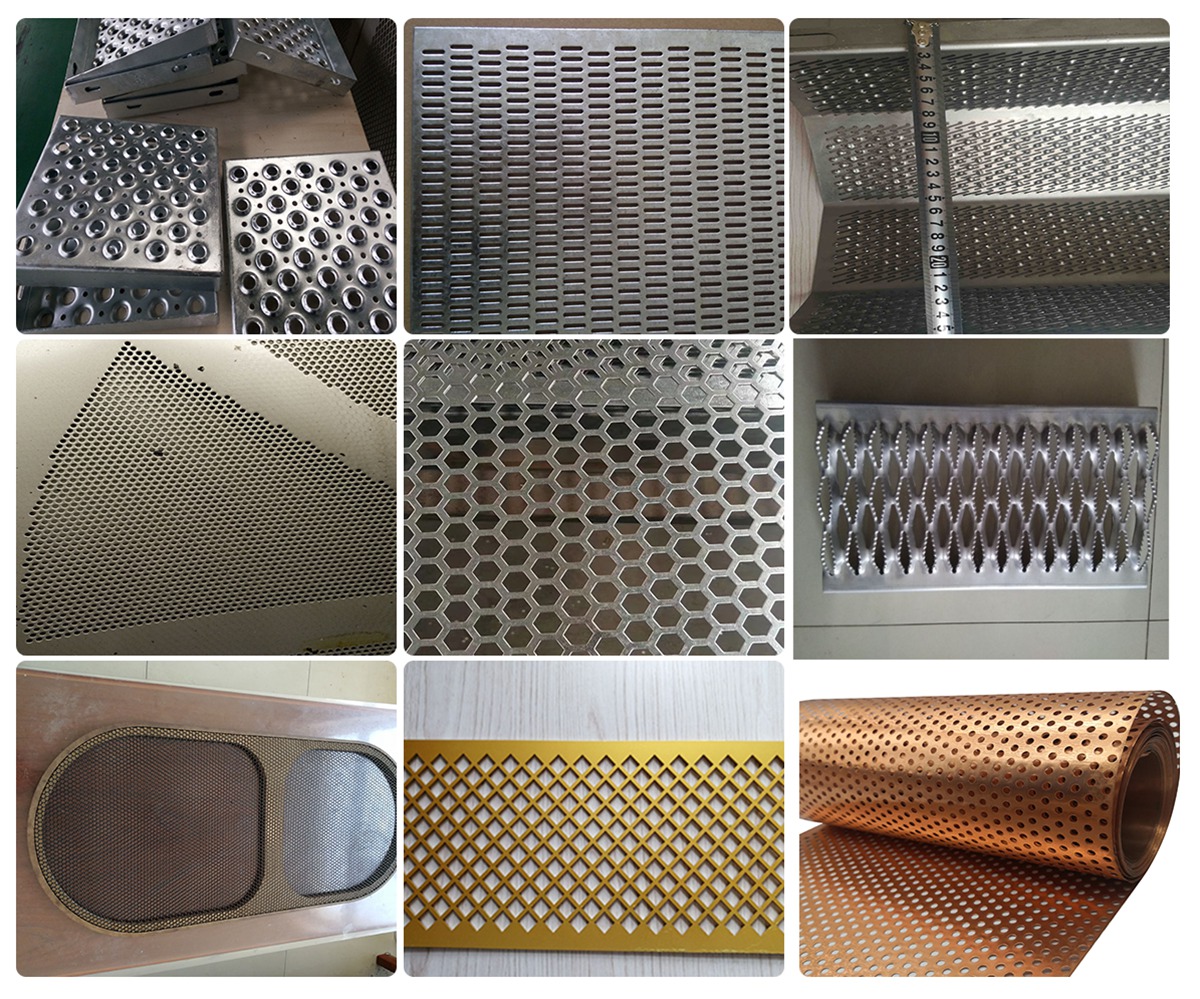 Perforated Sheets Production Process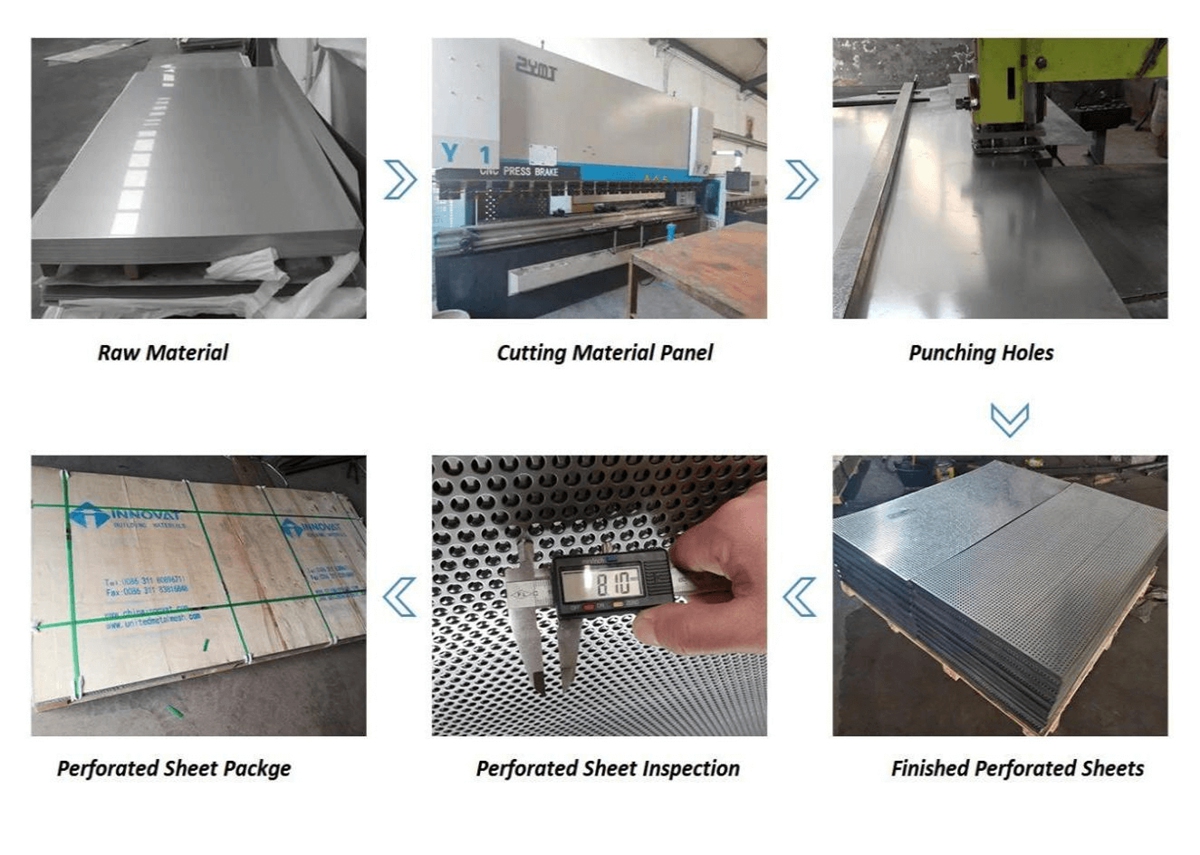 Perforated Sheets Inspection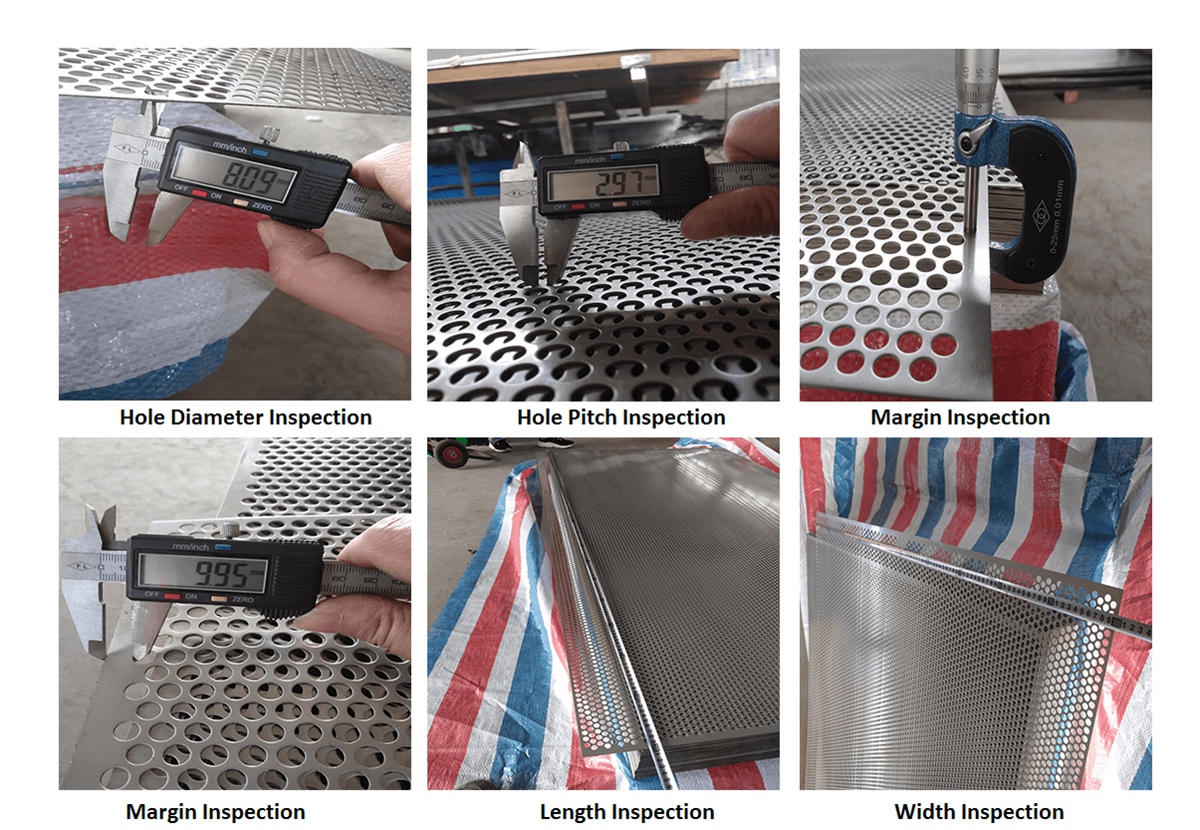 Perforated Sheets Quotation Parameters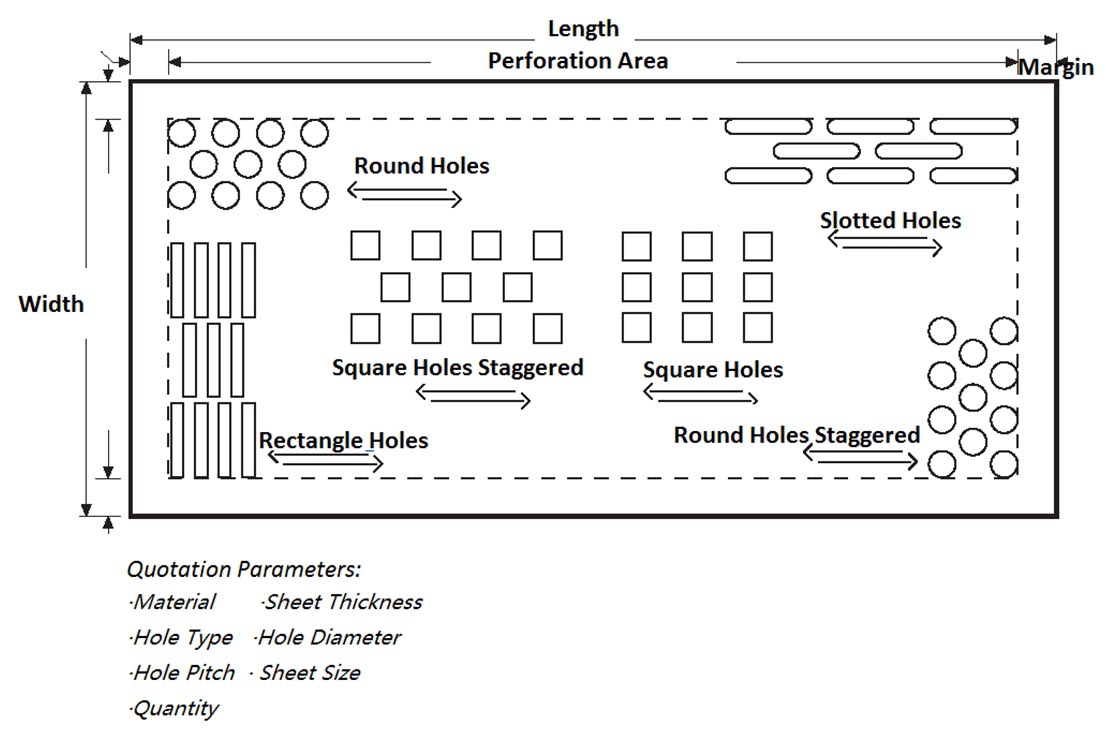 Perforated Sheets Packages