Product Introduction
A metal bead curtain is a decorative and visually captivating element made from metallic beads that are linked together to form a curtain-like structure. This type of 304/316 stainless curtain is commonly used in interior design, architecture, event décor, and artistic installations to add texture, movement, and a touch of luxury to spaces.
Metal bead curtains consist of individual metallic beads, often made from materials like stainless steel, aluminum, brass, Carbon Steel Metal Curtain, or other ball and chain curtain. These bead chain curtain can vary in size, shape, and finish to create different visual effects. The beads are linked together in a chain-like manner, allowing them to move and cascade gracefully when disturbed, creating an engaging and dynamic visual display.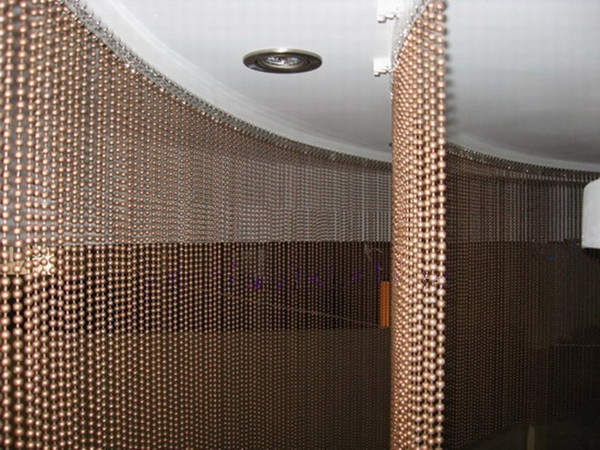 Product Specifications
| | |
| --- | --- |
| Product Name | Hanging curtain room divider/Decorative metal ball chain curtain/Decorative Beads Curtains |
| Material | Carbon Steel, Stainless steel or Copper |
| Bead Diameter | 2.4mm/3.2mm/4mm/4.5mm/5mm/6mm/8mm/10mm/12mm |
| Popular Color | Gold, silver,Nickel, gunmetal, antique... |
| Applications | curtains, screens, partitions in hotel, restaurant, salon, lobby, mall etc |
4.5mm beaded chain curtain is a standard type for roller blind, and the ball chain connector is able to surround a ball at the end of a chain and snap over its wire connection, which holds it secure. These can be used to connect two lengths of chain, or to connect the ends of the same chain to form a loop.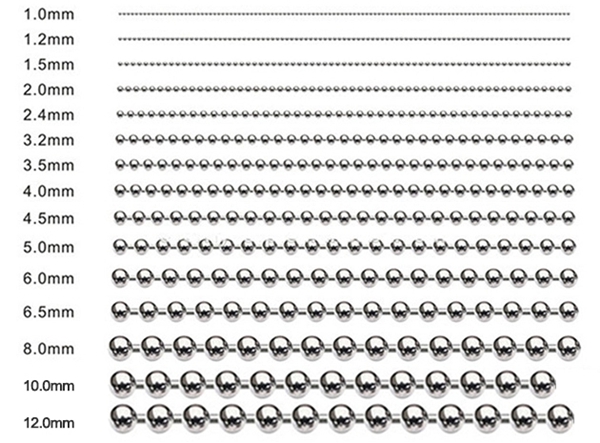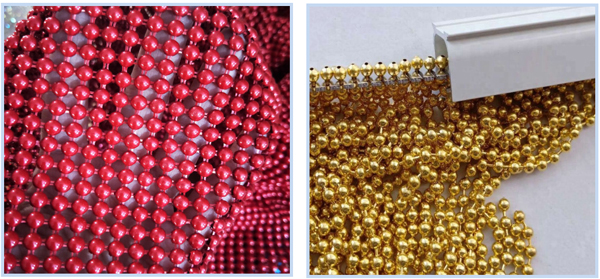 Colors Available
We stock Steel Bead Curtain in bright silver, steel (gunmetal finish), crystal iridescent, black or pearl white, and more.
We also offer bendable top ball chain beaded curtains. These Steel Bead Curtains are a wonderful way to wrap a column or decorate an outdoor structure. Our how-to video shows how to hang the metal ball chain curtain in just a few minutes. For ball chain beaded curtains, we recommend hanging each curtain in its proper place before removing the ties.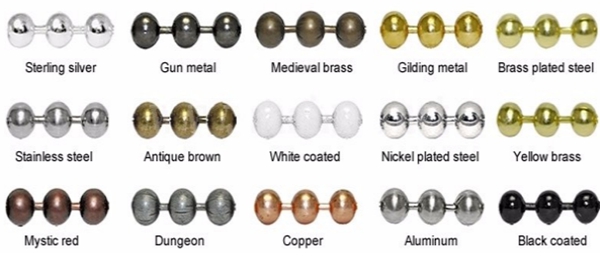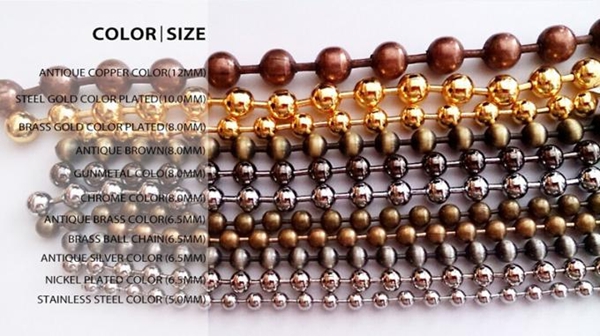 Installation Accessories
Installation of decorative ball chain curtains/metal galvanized ball/metal bead curtain: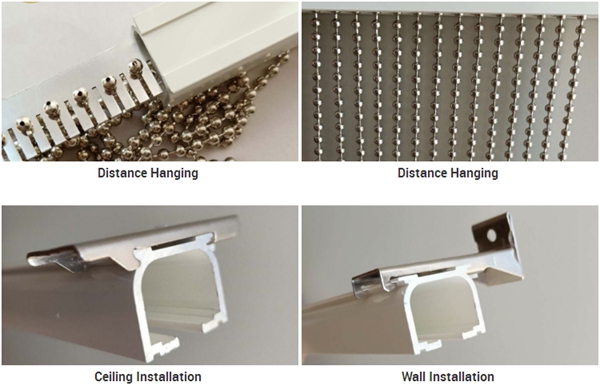 Distribution Rate





Workshop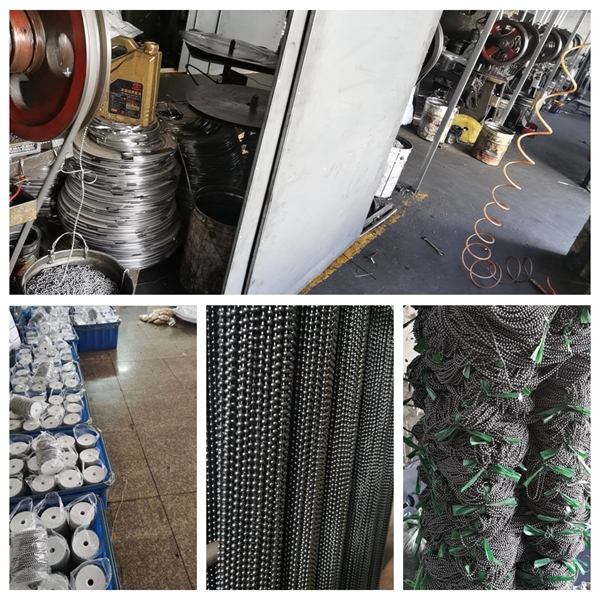 Products Show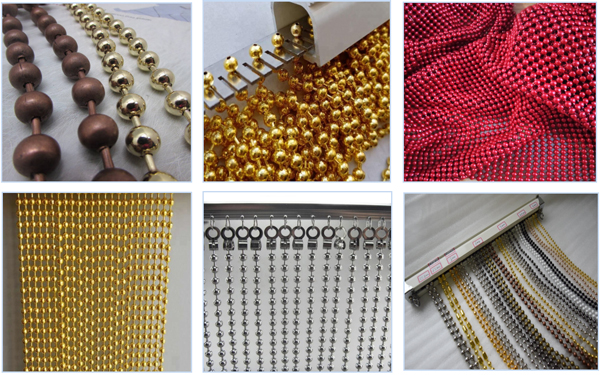 Curtain Application
Interior Design: Metal bead curtains are used as room dividers, window treatments, and wall accents to enhance interior spaces with shimmering and reflective surfaces.
Event Decor: They are popular in event settings such as weddings, parties, and exhibitions, adding glamour and elegance to the décor.
Architectural Accents: In architecture, metal bead curtains can be integrated into building facades, entrances, and public spaces, creating unique visual statements.
Retail Displays: Metal bead curtains are used in retail environments to create eye-catching displays and enhance the store's aesthetics.
Art Installations: Artists incorporate metal bead curtains into their installations to play with light, movement, and texture.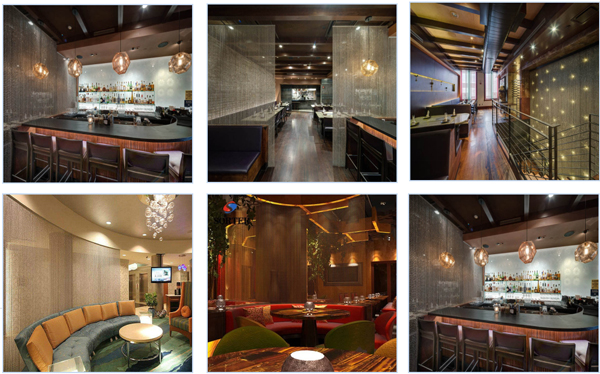 Curtain Packing